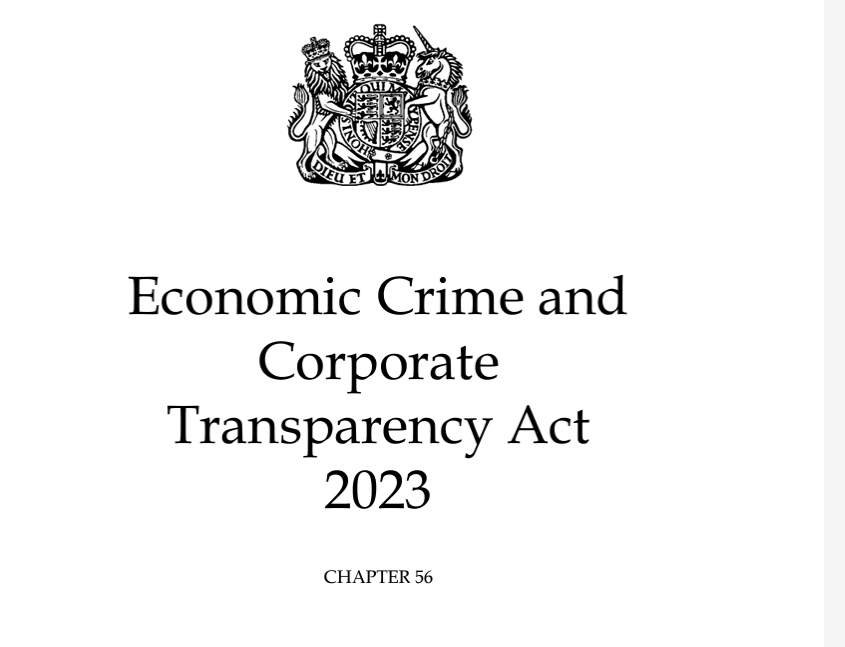 The UK Economic Crime and Corporate Transparency Act, 2023 become law on 26 October 2023 (all 389 pages of it!). The Act is not expected to become effective until early 2024. It makes the following changes:
ID with be required (for the first time) for all new/existing company directors, people with significant control (PSC) or beneficial owners as we in them in the RoI), and those who file on behalf of companies;
There are new rules for registered office addresses which means companies can no longer use a PO Box as their registered office address;
a new requirement for companies to supply a registered email address;
a requirement for companies to confirm they're forming the company for a lawful purpose when they incorporate/confirm on annual renewal in subsequent years.
IT Controls Assessment
Auditors are reminded that there are relatively significant changes in the requirements of ISA 315 Identifying and Assessing the Risks of Material Misstatement for accounting periods commencing 15 December 2021, which in practical terms means, accounting periods Ended 31 December 2022 and later.
Auditors dealing with the audits of entities with such accounting periods affected by these change will need, to adopt new audit programmes and, in additional to the normal audit tests, to also assess the entity's IT controls (no matter what the size of that entity).
This is a significant new development for auditors of SMEs, in particular, and will be a game changer ion the type of audit documentation and evidence of assessment of such IT controls by the auditor on audit files.
For an easy to implement additional (two page) IT Controls Questionnaire to help document the above process, please click on this link to download immediately for only €60 + VAT.
Please also go to our website to see our:
We typically tailor ISQM training and brainstorming sessions to suit your firm's unique requirements. The ISQM TOOLKIT 2022 is available to purchase here.